Some Things Are Easier Said Than Done
I have been on this whole self-improvement kick for a while now. My husband and I plan on starting a family this year and I have it lodged in my brain that I need to be a better person before I raise another human being.
Becoming a better version of myself is often the center of my reading interests and writing. In most of my stories, I make grand promises about how I am going to be kinder to myself, more understanding of others, push past comfort and swallow my pride.
Truth is, the old cliche saying rings true… these things are easier said than done.
Looking back through some massive failures and a few successes, my favorite quote keeps popping in my head-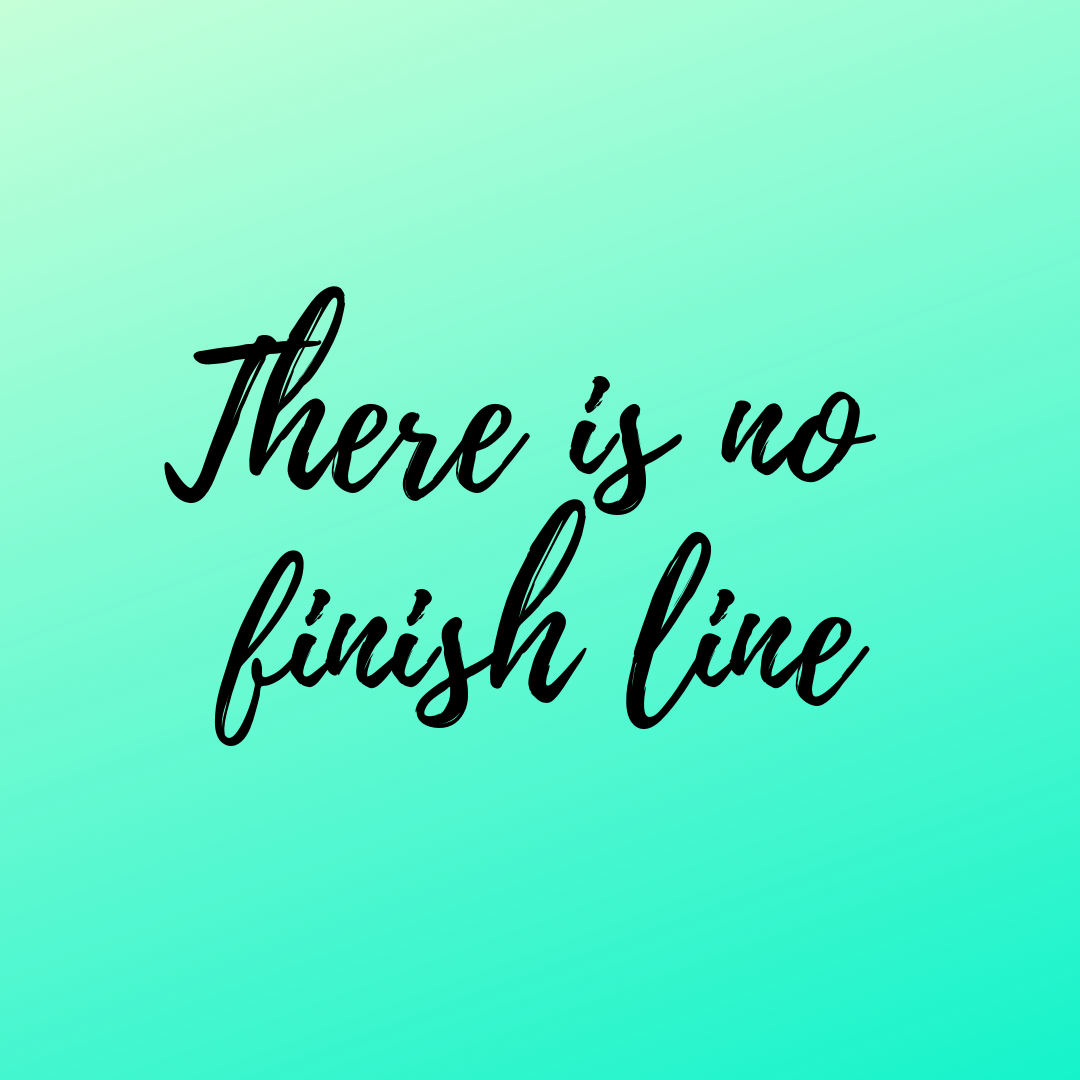 Self-improvement, health, family relationships, careers, and all the other things we deem important do not have an end goal, but a journey to cherish. Cherishing this journey fully requires follow through.
How to Follow Through
Goals and promises mean nothing without follow through. Here are a few tips on how to make following through a reality:
Share your self-improvement goals with someone to create accountability (publishing on Medium, for example)
Check back and review goals and experiences in the past (have you learned from them?)
Make strategic plans to tackle your follow through weaknesses (like a self-improvement checklist)
Taking my own advice, it's time for me to review my goals and make a plan.
Here are three common easier said than done self-improvement ambitions:
1. Don't Worry, Be Happy
Fighting depression and protecting your own happiness are definitely easier said than done.
I wrote "A Walk With My Dad" in hopes of finally addressing my childhood depression and understanding what my brother is going through now. Depression is not something that just ends. We tend to try to put depression in a box and study it.
Truth is, despite all our scientific knowledge on depression, when you're in the moment and fighting it, none of that matters. Revisiting my past with depression helps me realize how far I've come and how I can try to support those around me. Helping others assists me in following through with my goal of cherishing my own happiness.
Protecting your own happiness is something that we need to follow through daily. It's so easy to get off track listening to all the drama of friends and family. Getting caught up in the conflicts at work and especially when the ones you love the most are suffering.
It's not easy to protect your own happiness. In the end, all you can do is promise those dear to you that you love them, but you cannot force them to be happy. If you are happy, cherish it and nurture it. You deserve it.
2. Swallow Your Pride and Take Responsibility
I am happy to say I have followed through with the hard lessons learned in responsibility and pride.
Setting anger aside, learning from the insults of your enemies is COMPLETELY easier said than done, but worth a try. Swallowing my pride is something I know I will never fully master, but at least self-improvement is on the horizon.
Hand in hand with learning from your enemies is to know when to take the responsibility. I made promises in this piece on responsibility and I definitely feel closure knowing that I followed through by making the changes necessary. If you say you are going to do something, it always feels better when you actually do it.
3. Push Past Your Comfort Zone
This aspiration is a work in progress. It has been a long time since I wrote about my struggles with spotlight syndrome and social anxiety. I digress, it is still difficult at the gym or in line at the grocery store sometimes. But I have come a long way and follow through EVERY darn day.
The never ending battle of language learning! Without following through on your goals for learning, growth stagnates. However, for me, speaking in my second language continues to be a struggle. Not because I am not acquiring it, but because speaking in front of others pushes me way past my comfort zone, even in English.
There are so many factors involved in language learning, but self-confidence by far is my biggest hurdle. What do you language learners do to push past your comfort zone? Have you had any language roadblocks along the way like the gender of pen pals or other people's expectations?
Pushing past comfort zones and career changes don't exactly jive either. Especially if you are an introvert that silently changes the world. If you made a goal to work on yourself, how do you follow through with that? Well saying YES to forced self-growth situations of course!
A Follow Through Checklist
Now that I have revisited my self-improvement goals, it's time to assess weaknesses and make a plan.
1. Don't Worry, Be Happy
-Take a moment each evening to think of specific things that made you happy
-Be a supportive listener, but don't let unhappiness rub off
2. Swallow Your Pride and Take Responsibility
-Own up and apologize when necessary
-If you can do a task yourself, take responsibility and do it
3. Push Past Your Comfort Zone
-Suck it up and do the activities you know will make you grow
-Seek like-minded people and learn from their tips
All in all, in these three easier said than done areas, I am making some progress. Progress is progress and sharing it makes it feel even more real. What areas in your life have you focused on improving? How are you following through?
Everyone's follow through checklist will look different and unique to them. If your goal is to show your family you love them more, you might put a specific plan like "call mom before she calls me."
If your goal is to be healthier, be specific and write something like, "drink two glasses of water before lunch break." Whatever helps you follow through, be specific to you!