What a Freezing Night in my Car Taught me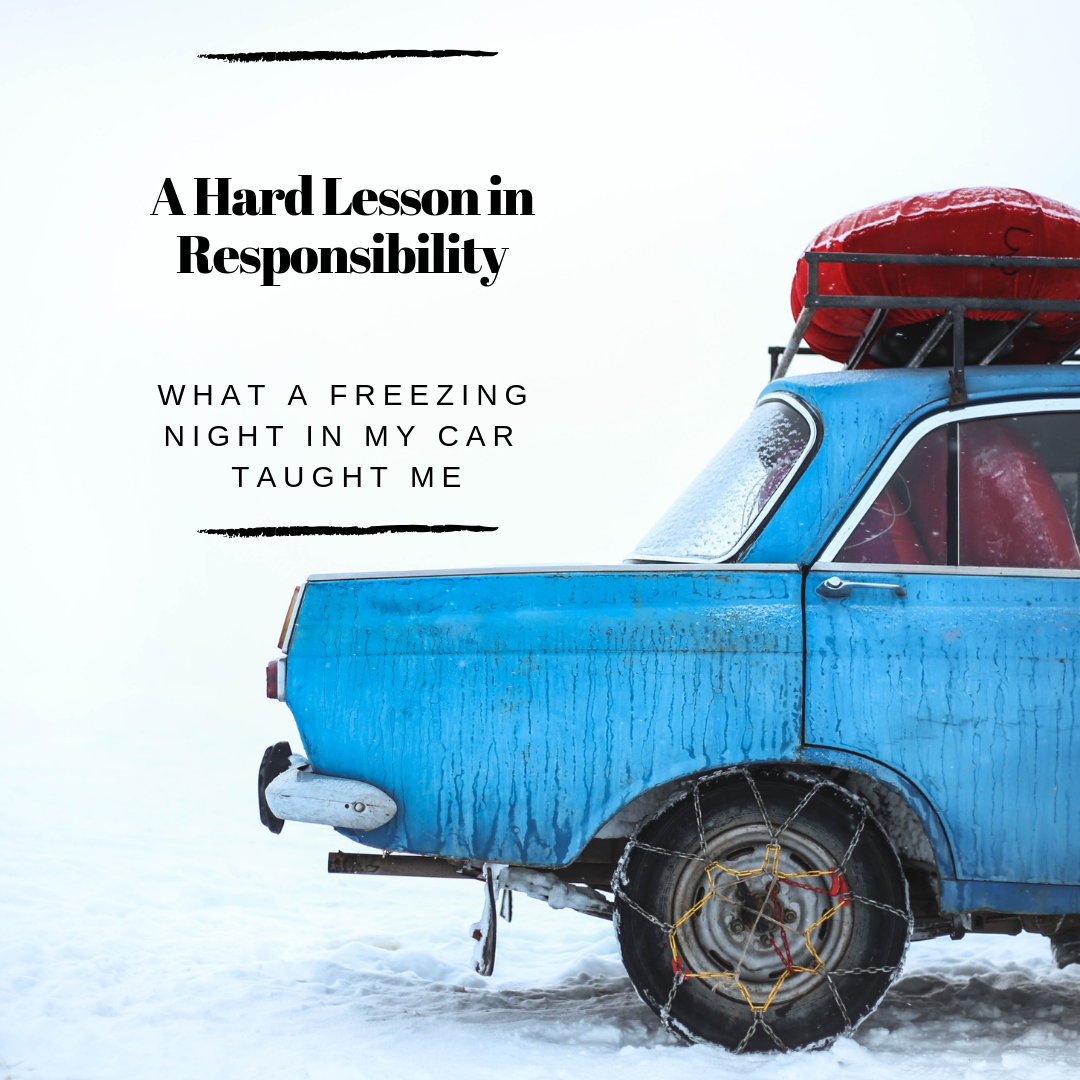 I am in the midst of a "career change." Transitioning from teaching into the freelancing world, I decided to take on an internship to gain experience in different fields of interest.
This internship has been fantastic, yet stressful. A real life The Devil Wears Prada experience.
Managing social media calendars, juggling unpredictable hours and performing random tasks has proven to be a scheduling nightmare. It definately keeps me on my toes.
One of the first events was helping prepare for a premier showing for a PR company in DC. Our team had worked on it for months. Everything was in place, I was going to stay at a hotel after the party because break down would end around 1 AM and the team wanted to celebrate after.
I had my bags packed and was excited to see all our hard work come to fruition. Then, my husband was called in for a last minute 2 day trip, leaving me scrambling to find a pet sitter. With only a half day's notice, no one would take on a new client.
I swallowed my pride and asked my husband to call his sister. We have a history, but my dog Tofu's bladder was far more important than my petty indifference.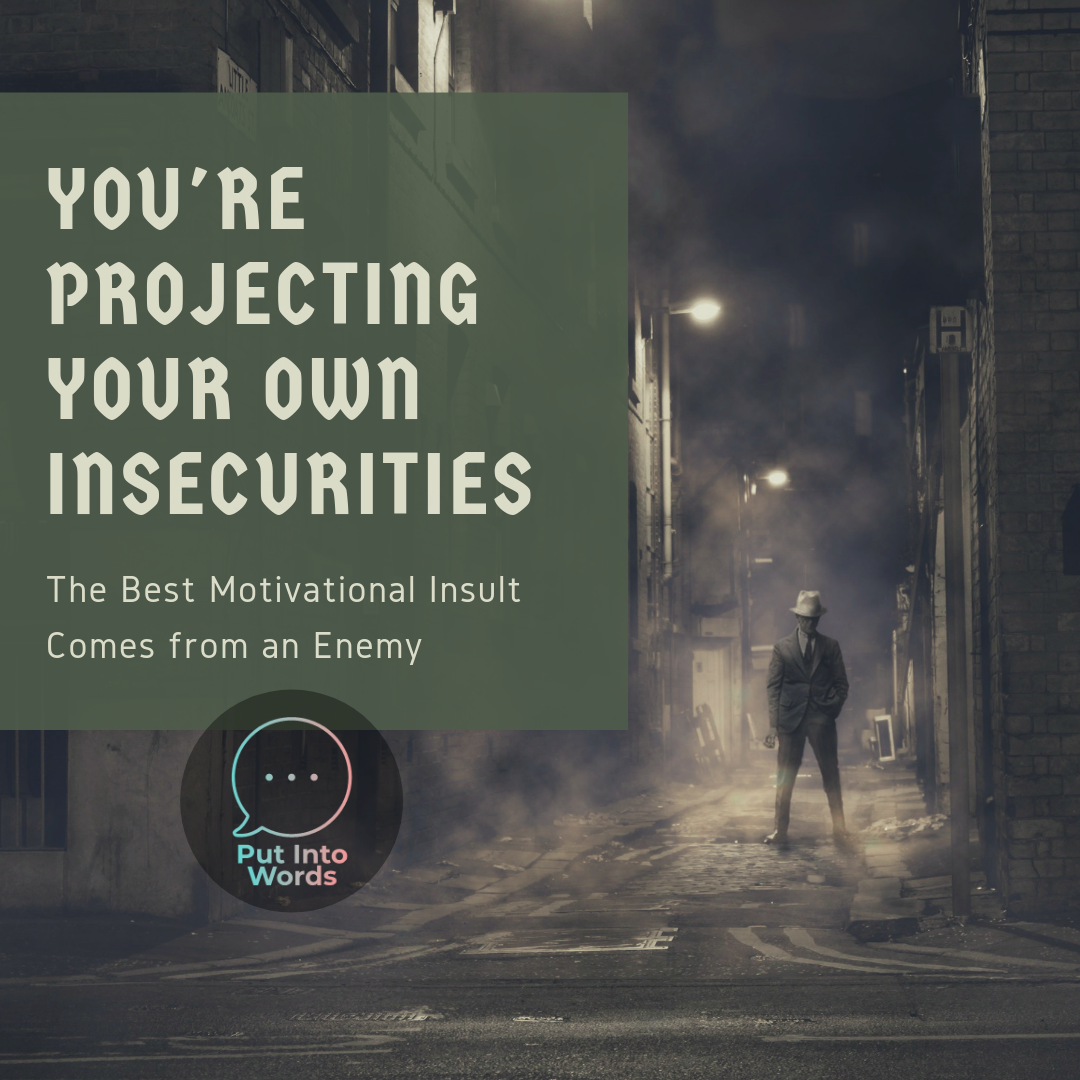 My husband informed me that she would come after work and walk him. He told me not to worry and headed out the door.
I altered my hotel arrangement, knowing I would need to come home after the party break down to walk Tofu one more time before bed and once more in the morning. I didn't really mind, as long as he was taken care of.
On premier day, I scrambled to get my sister-in-law a thank you gift card and a note that I placed right on top of Tofu's leash. The note read in all caps:
Thank you for helping me out. PLEASE LEAVE THE KEY UNDER THE MAT OR I WILL BE LOCKED OUT!
With everything in place, I dashed out the door. I was running late and of course took a wrong turn on the way there ending up at the total opposite end of DC. I noticed a multitude of people sleeping in tents under a bridge in the area. I remember thinking, man it's way too cold to sleep outside.
Little did I know, I was experiencing foreshadowing…
After an exhausting and invigorating event, I arrived home at 1:30 AM. Dying to take off my dress and hellish shoes, I lifted the mat and swore profusely. NO KEY! I can't say I was surprised.
I proceeded to stand outside my own home, warmth just inches away. I called my husband and texted my sister-in-law (still not wanting to hear her voice).
No Response
Defeated, cold and uncomfortable in a tight dress, I dragged myself back to my car. I decided to drive to a few hotels.
$199.99 plus tax. (NOPE! a room for a night or groceries for a week was not really even a choice).
I parked right in front of my apartment window. My twinkling Christmas lights laughed at my stupidity.
Waking up every 15 minutes or so to turn the car on for some heat, I remembered the people under the bridge. How do they do it? I was in for a long night.
Finally, the sun peeked through my windshield. People were walking their dogs and staring (I think).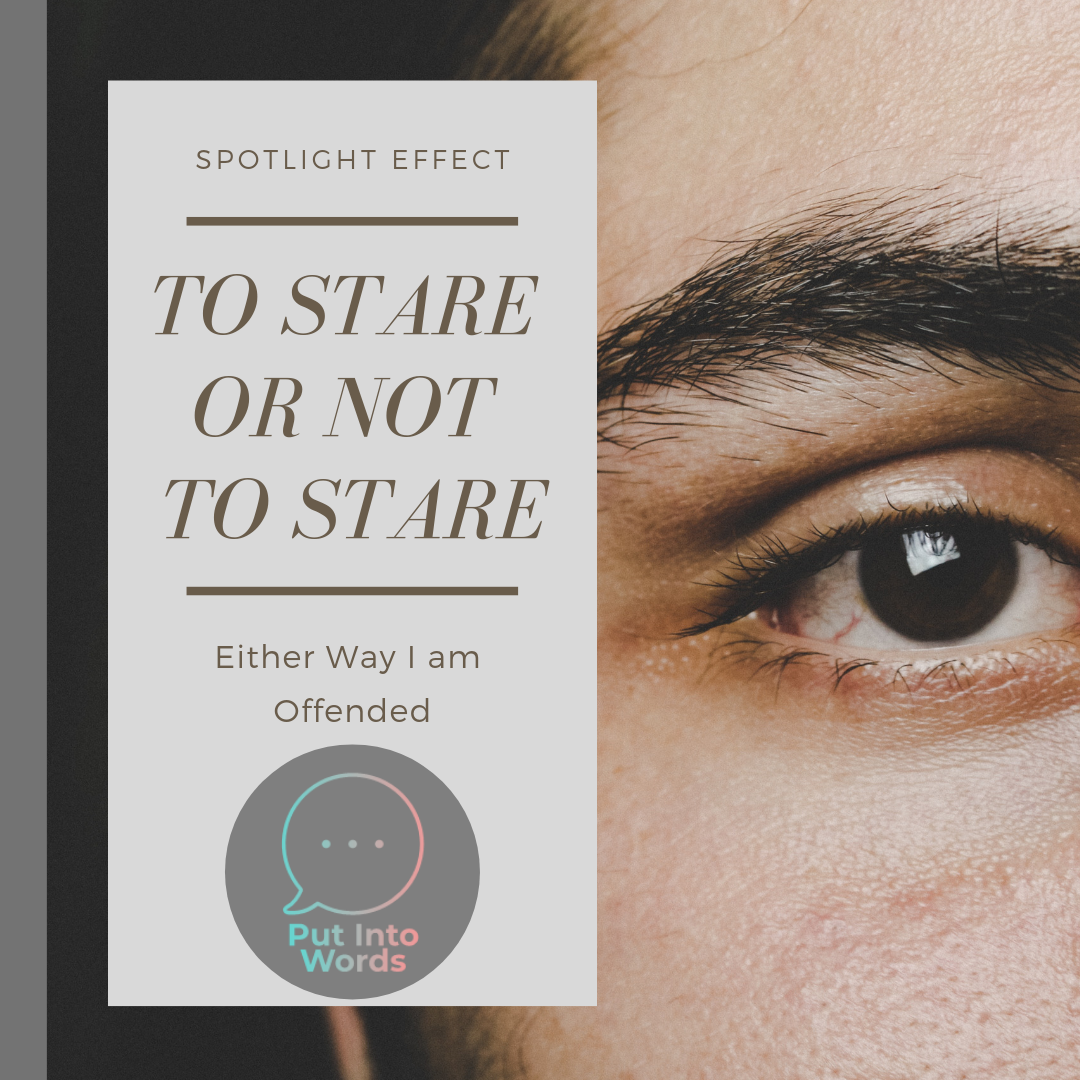 All it took was one night in my car to change me into a disheveled monster- hair matted, black streaks of mascara and an unzipped slouchy cocktail dress.
My sister-in-law called around 8 and told me she had taken Tofu and the key assuming I would not be back until later in the afternoon. Pissed, I drove through morning rush hour to her place to pickup my fur baby.
When I arrived home, my note and gift card were tossed aside and rejected…
A hard lesson in responsibility. Weeks before, I had thought it would be a good idea to set up a permanent pet sitter in our new area. Procrastination led to a cold night in my car. Communicating through my husband was my second mistake. I should have had the maturity to communicate directly.
Let's just say, I have learned from my mistake and set up a meeting with Paw Pals Pet Sitting for future emergencies.
Have you ever learned any lessons the hard way? Do tell!